Mage
From Hack/Mine Wiki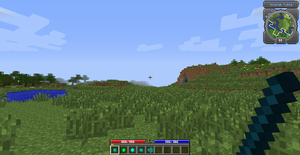 l7WSUM I think this is a real great article.Much thanks again. Really Great.
ZrJtgu I value the article.Much thanks again. Really Cool.
[edit]
Item List (Wands)
Wand - 1-3 OR 3-5 Damage
Yew Wand - 4-7 OR 6-9 Damage
Bone Wand - 7-11 OR 9-13 Damage
Burnt Wand - 10-15 OR 12-17 Damage
Great Wand - 13-19 OR 15-21 Damage
Arch-Wand - 16-23 OR 18-25 Damage
(Holy Bolt, Ball Lightning, Fire Bolt, Cursed Bolt, Ice Bolt, and Noxious Fumes)
Note that all wands have a standard version and a slightly upgraded version, the latter having both minimum and maximum damage increased by 2.