Orc Archers
From Hack/Mine Wiki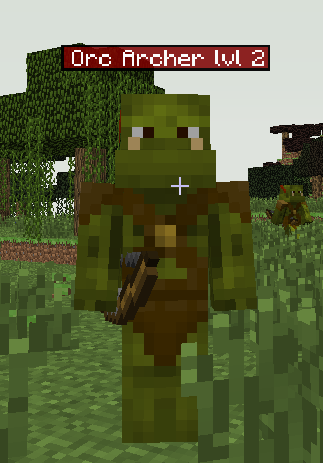 Orc Archers are a skeleton-like mob, which shoots arrows at the player. They look like an Orc, thus the name.
Spawning
Orc Archers seem to spawn in the forest and swamp biome more commonly then others, but will also spawn in other biomes.
Encountering Orc Archers
Orc Archers are a tad bit trickier than Skeleton Archers. Orc Archers fire faster, and are more Accurate. Make sure that you are able to take a hit or two when engaging in combat with them.
Drops
Orc Archers will drop Flint and Arrows. They will also drop coins as of V0.6.